Impact
The travel sector is an integral part of the City of Coronado's economy. Group visitors, in particular, generate significant economic benefits to households, businesses, and government alike and represent a critical driver of the city's future.
Group Travel Impact
After the pandemic brought group travel to a halt in 2020 and remained a significant hindrance in 2021, 2022 was a year of marked recovery as pent-up demand for group travel following its long hiatus supported spending that even surpassed 2019 in Coronado.

In 2022, groups spent $113.5 million in direct visitor spending, generating a total economic impact of $164.1 million in Coronado in 2022. This total economic impact sustained 950 jobs and generated $8.2 million in local tax revenues in 2022.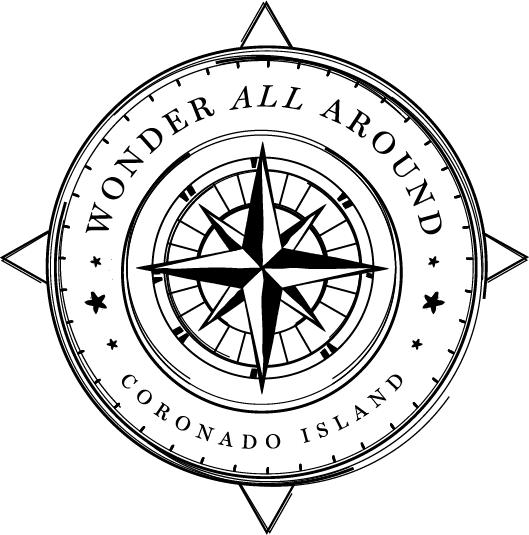 $113.5M
Direct Visitor Spending
$164.1M
Total Economic Impact
950
Total Jobs Generated
$8.2M
State & Local Tax Generated
Group Volume Trends & Hotel Performance
Travel demand to the City of Coronado peaked in 2018, with 452.7 thousand hotel room nights sold, 210.4 thousand of which were from the group travel segment. Hotel room demand, and group room demand in particular, experienced a moderate contraction in 2019 due to limited meeting space availability during hotel renovations.
The global pandemic induced a severe travel decline in 2020, and while leisure travel re-emerged in 2021, the group travel recovery did not begin in earnest until 2022, resulting in record high group room revenue.
Hotel Room Demand
Coronado room nights sold improved 24% in 2022, posting an increase of approximately 78,000 room nights sold.
Transient Occupancy Tax (TOT)
The prolonged impact of the COVID-19 pandemic has led TOT revenue to soften for two consecutive years.
The City of Coronado projects TOT revenue for the 2022 fiscal year to reach $12.0 million, a 16.5% improvement.
Room Demand Segmentation
The share of group room nights sold in 2022 exceeded its 2019 benchmark. It is inching towards an ideal 50/50 split of group and leisure guests.
Occupancy Segmentation
The overall occupancy rate recovered to 66.1% in 2022 due to a resurgence in group occupancy.
Group occupancy more than doubled to 27.5% in 2022.
Monthly Performance
Group travel demand proved to be a valuable out-of-season substitute for leisure travel demand, as seen in the month of October, where peak group demand coincided with the weakest month for leisure demand.
Group Performance
Group room demand's recovery began in earnest in 2022, with a 140% rise from 2021.
Group Revenue
Even as group room demand remains slightly behind its prior levels, elevated ADR pushed group room revenue to a new all-time high – exceeding its 2018 level by 12.4%.
Group Visitor Profile
Coronado hosted over 74,000 group hotel visitors in 2022, a 141% increase from 2021 but still 22% lower than in 2018. These visitors and their associated event spending provided $1,524 per visitor, and on average, $401 per visitor day.
Group Economic Impact
Groups spent $113.5 million in direct visitor spending in 2022.
The 165,908 group room nights in 2022 generated $66.4 million in lodging spending and $113.5 million in total visitor spending. This includes visitor spending on transportation, restaurants, retail, recreation, and other services.
Including the supply chain (indirect impacts) and the local spending of earned income (induced impacts), groups generated $164.1 million in economic activity in the City of Coronado in 2022.
Economic Impacts in Context
$164.1M Group Sales
The $164.1 million in group sales means that nearly $450,000 was spent EVERY DAY by visitors in the City of Coronado.
$58.4M Labor Income
The $58.4 million in total income generated by groups is the equivalent of nearly $8,200 for every household in the City of Coronado.
950 Total Jobs
The number of jobs sustained by tourism (950) supports 11.1% of all jobs in the City of Coronado.
$8.2M Local Taxes
Each household in the City of Coronado would need to be taxed an additional $1,150 to replace the visitor taxes received by the local government in 2022.